Who We Are?
ClinDecision is a team of Expert Doctors, Professionals and IT Stalwarts with extensive healthcare experience from renowned hospitals and organizations such as Jaslok hospital, Breach Candy, Ashwini hospital, Accenture and PricewaterhouseCoopers.
ClinDecision has developed a platform for Doctors and Hospitals to do easy "Tele-Health (Video Consultation), Health Analytics, Electronic Health Record with Clinical Decision Support System."
ClinDecision's modules work for you on the back-end to bring perfection to your decision for patients.
It provides a Plan-Centric EHR with intelligent algorithms to form patient's master plan on treatment. It has the ability to traverse care settings OPD-IPD-ER-Home, geographies.
It gives decision support and workflow logic with latest evidence-based treatments into each patient's care plan.
Simple process to maintain data
Our Easy User Experience Help You  to Save Your Time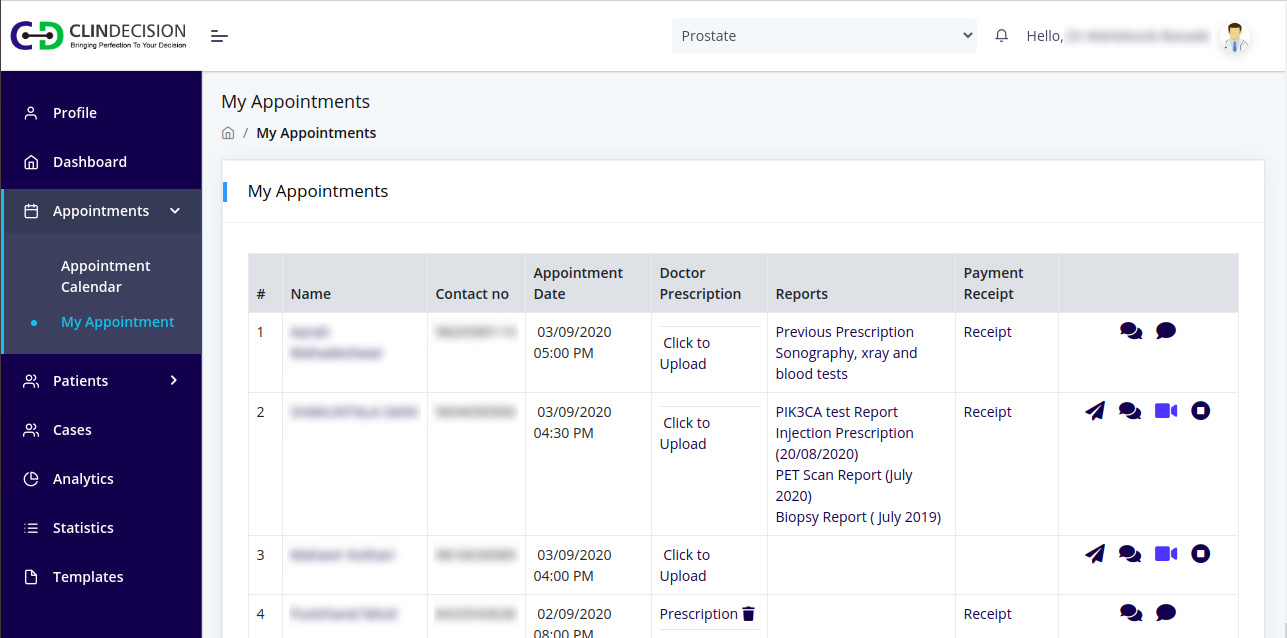 ClinDecision's platform takes care of your appointments, calendar schedules, reminders to your patients and automated consent for teleconsultation.
You can do audio/video/chat with your patients and remotely examine them.
Integrated EHR platform allows you to do complete consultation, investigations and send e-prescriptions in PDF format with digital signatures.