A Solution Created by Doctors for Doctors, Trusted by Everyone
Who We Are?
ClinDecision is a team of Expert Doctors, Professionals and IT Stalwarts with extensive healthcare experience from renowned hospitals and organizations such as Jaslok Hospital, Breach Candy Hospital, Ashwini Hospital, Accenture and PricewaterhouseCoopers.
ClinDecision has developed a platform for Doctors and Hospitals to do easy "Tele-Health (Video Consultation), Health Analytics, Electronic Health Record with Clinical Decision Support System."
ClinDecision's modules work for you on the back-end to bring perfection to your decision for patients.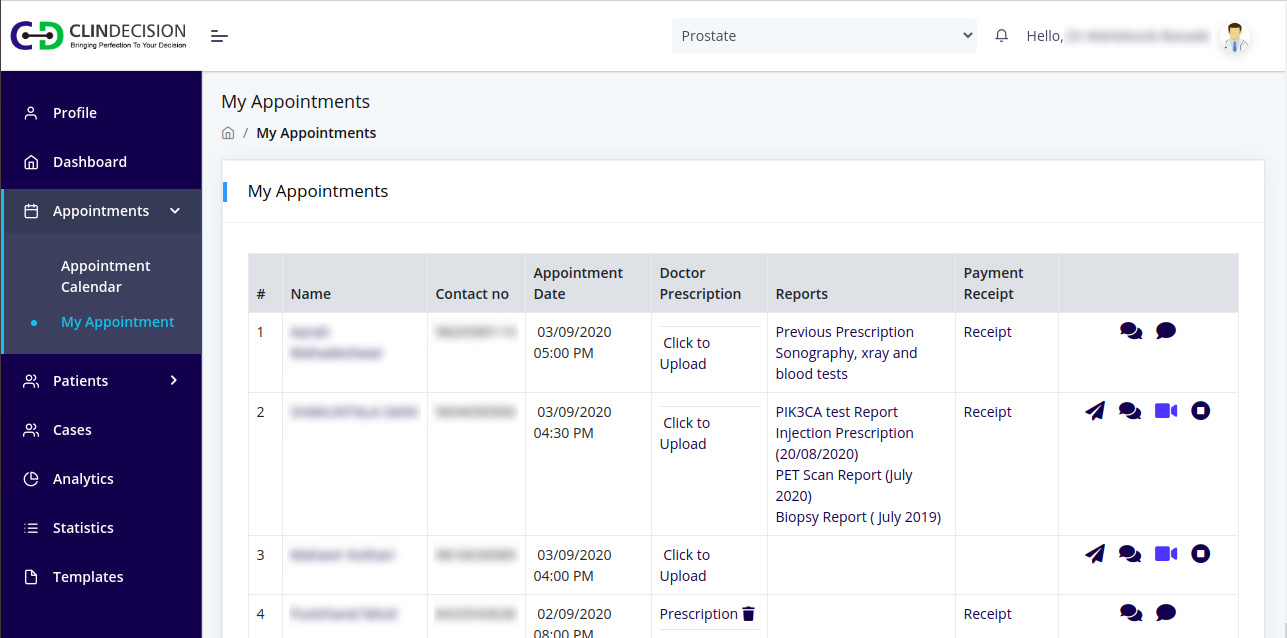 Modules
We have different set of Modules to help you
In-house Laboratory and Radiology departments can upload their reports on this platform so that treating Doctors can easily access them immediately and start treatment. Retrieval of older reports possible.
For Details Click Here
Daily progress notes by Doctors and Nurses can be inserted and retrieved from anywhere. These notes either in Ambulatory or in-patient settings can be printed easily. Retrieval of older notes possible.
For Details Click Here
Provision of collecting data-sets of "Individual Diseases" is so unique that it helps Doctors to understand patient care efficiently with evidence-based treatment.
For Details Click Here
AI powered search engine with different variables in a given database can effectively churn out interesting results instantly. This can help doctors to look into unknown outputs which they might have unnoticed.
For Details Click Here
0
+
Unique Drugs & Dosage Scenarios
ClinDecision has been a one-stop shop for all my needs. When I first saw what ClinDecision Oncology EHR could do, I was amazed of the fact that it thinks exactly like an Oncologist. Everything that I needed was just a click away.
Gynecology/Obstetrics EHR module helping me tremendously to manage my patients safely and effectively. Instant data analytics is giving me accurate insight into patient treatment.
Pediatric EHR is excellent and it is extremely useful for management of children.